When Daniel Ljungstig (3DVerkstan) contacted me five years ago, both Maker3D and the world were in a very different place. It was the advent of our business beginning to take off. At the time, our offices were in a basement of a building by Hesperia Park. We had started to get some foothold in Finnish 3D printing market and Daniel was looking for a Finnish representative for Ultimaker. They wanted us in.
I got my first lesson in selling a brand; while we had been establishing business relationships for over five years, our sales left something to be desired. We believed in our efforts, so we kept relentlessly at it, and didn't leave a stone unturned. We published the Ultimaker 2 series 3D printers at the Alihankinta 2015 Trade Fair and invested heavily on content marketing. We were determined to have this powerful new resource available for everyone. Finally, our efforts paid off: our revenues increased tenfold, we employed more staff, and we crawled out from the basement and moved our offices to premises in Hernesaari located in Telakkaranta, Helsinki. Also, our innovative company got a creative slogan: "All you can imagine is real" – our business is a means to a new and innovative thinking.
I think one of the reasons I'm fond of the company image is that it resembles myself in many ways. Maker3D has its own path, we do things our way and don't bother ourselves too much with what others do or think. We want to preserve the authenticity we have for what we do.
Maker3D is part of the history of the Finnish 3D printing scene, and we will be part of the future, too. I say this in knowing that the company I've created would no doubt keep on going even without my continued support, and I accept that.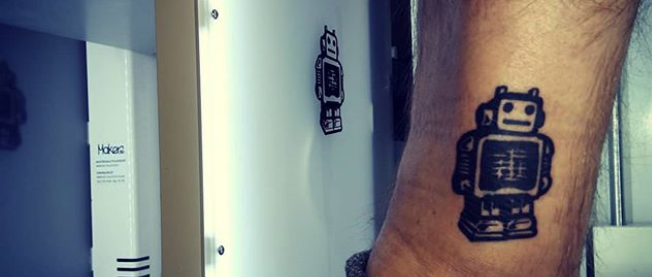 We even have the Ultimaker Robot tattooed.
People laughed when I was presented with Ultimaker's five-year business projection, as they did when I was still studying to be an engineer and spoke of my plans to start a 3D printing service in Helsinki. It's great to believe in something. Built on an extremely strong foundation, Ultimaker has a solid place in the global 3D market, and I'm certain it will grow to gain even more ground as the journey continues.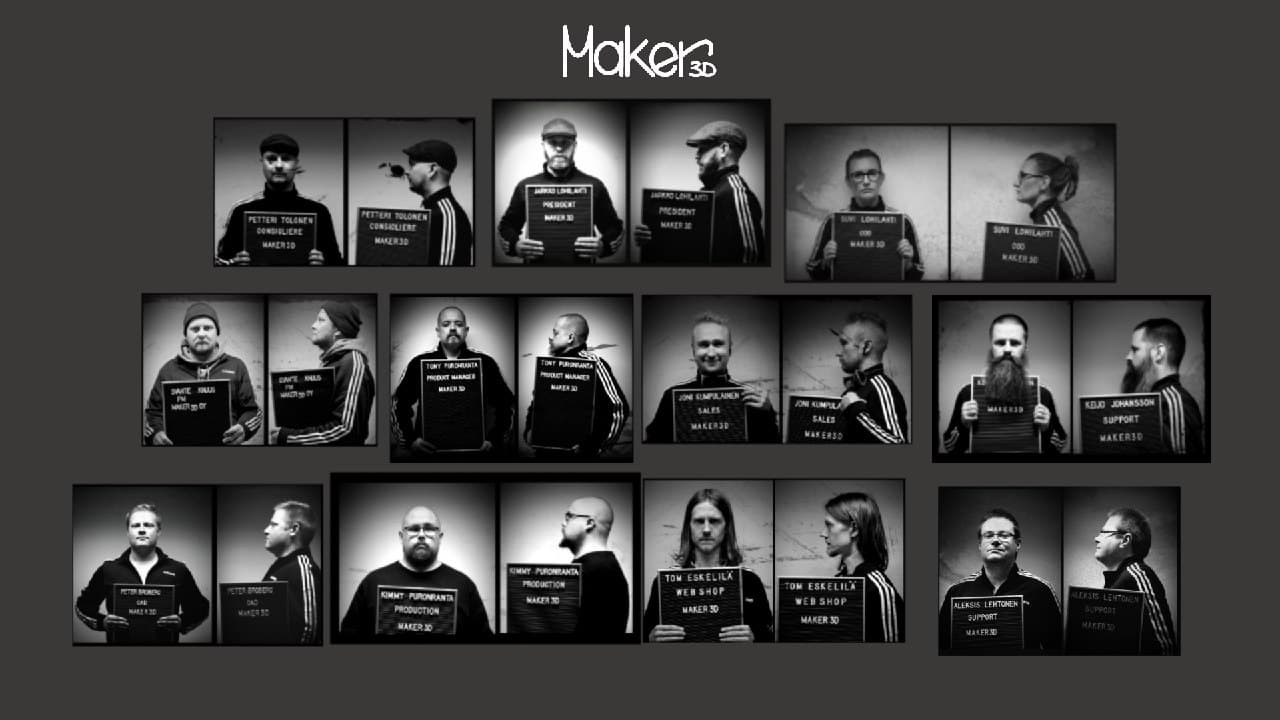 The Maker3D crew is a crew.
Partnership with Ultimaker
We have a symbiotic relationship with Ultimaker: they produce excellent 3D printers, and we deliver them to clients and provide technical support. Our partnership is like a good marriage: a two-way street. So far, we have had the pleasure of delivering over a thousand devices in Finland.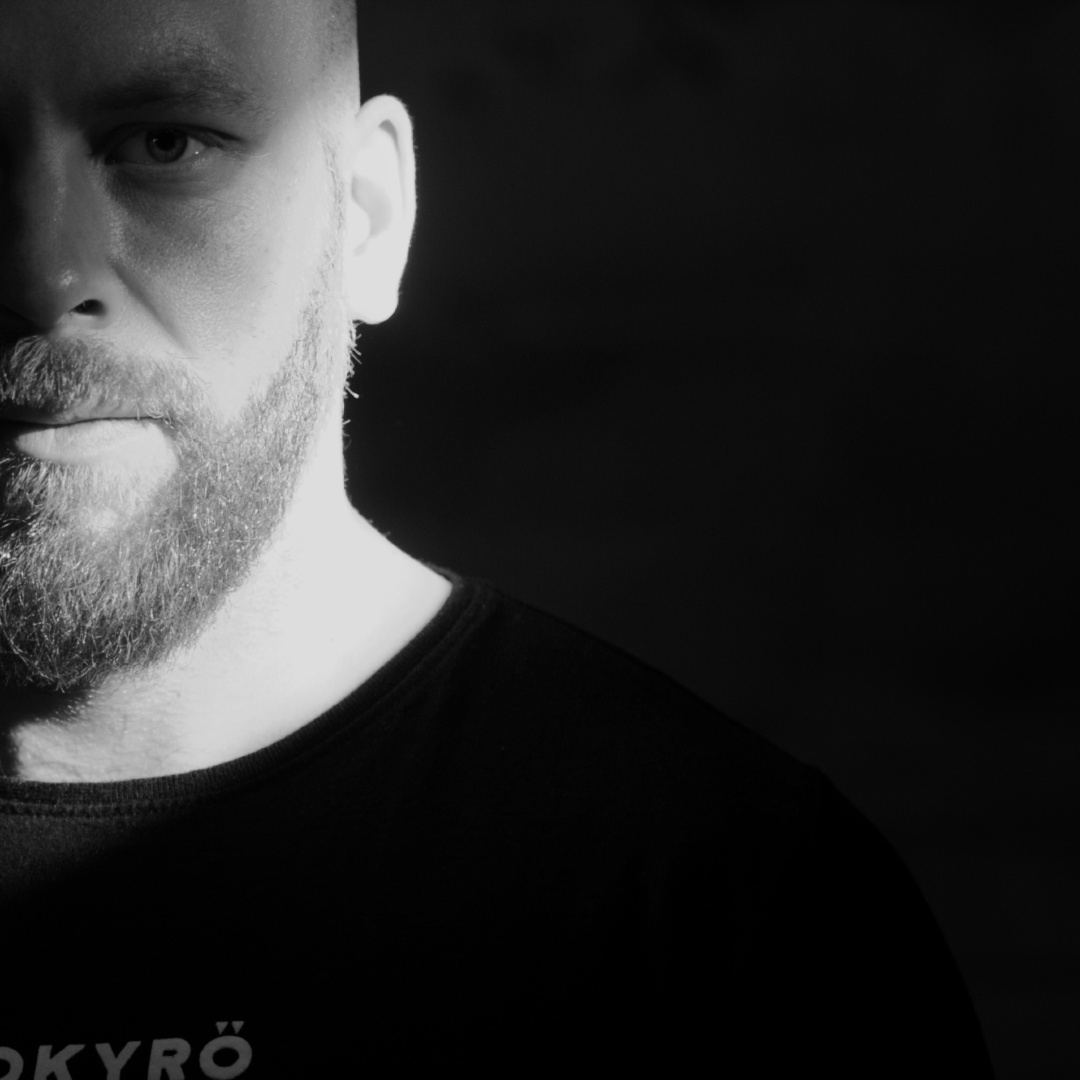 -Impossible, they said. – Lack of imagination, I replied.
I visited Ultimaker for the first time in 2015. Their business culture was something to marvel at and left a lasting impression on me. Only a couple other organizations I know have managed to create anything like it.
It's frustrating at times to keep news of upcoming releases to yourself. This was indeed the case when we got the news about the upcoming Ultimaker 2+ Connect from Keijo Johansson, the person responsible for our technical support. And when Ultimaker publishes something new, it's always available immediately, unlike usually in the industry.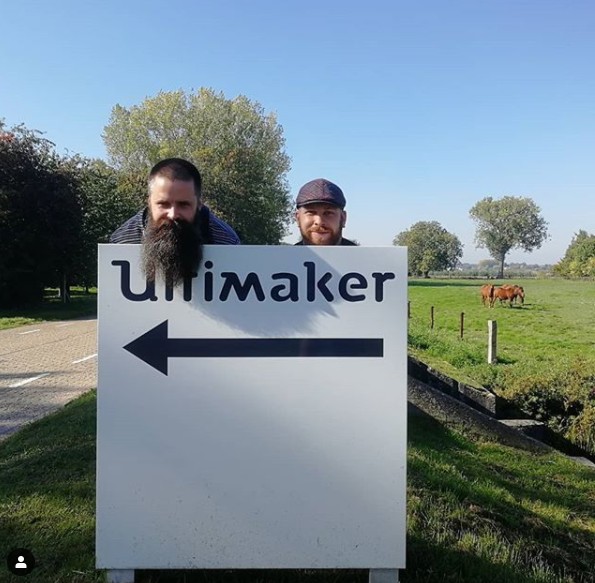 Keijo and Jarkko at the Ultimaker Reseller Meeting 2018
Ultimaker's Certification Processes are moving forward
Robert Bosch GmbH, or just Bosch, one of the world's leading companies in the automotive repair and maintenance service industry, is Ultimaker's investor. This paints a magnificent picture of the future. As new, advanced 3D printing materials are being introduced, industrial production doesn't rely on expensive 3D production systems anymore. And the picture grows clearer.
We recently learned that Ultimaker's 3D printing process meets TÜV SÜD's requirements on all accounts. As a result, the LUVOCOM 3F Filament PA 9825 NT material and the Ultimaker S5 Pro Bundle are the world's first system certified by TÜV SÜD in the field of fused filament fabrication (FFF). More information
Furthermore, in 2018, the Ultimaker S5 was certified as a 3D printing solution to create orthopedic, maxillofacial, and cardiovascular models for clinical use. More information
Rise of Ultimaker's FFF Technology
Ultimaker's 3D printers are used primarily to produce jigs, replacement parts, and prototypes. FFF's notable advantages include:
⦁ Large selection of materials: largest on the market, including materials emulating properties of industrial plastics
⦁ Fast and flexible production: critical parts can be manufactured locally without significant investments
⦁ Scalability and precision: distributed mass production and readily transferable file format allow for production of parts anywhere

Product Life Cycle illustrated as a function of time and quantity. Use this figure to estimate when 3D printing is a cost-efficient solution.
We have heard recent claims that the Finnish 3D printing industry isn't keeping up with the general development in the field. As an expert, I can say those claims are false; many of our efforts here are state-of-the-art, the general public just isn't always aware. It's important to keep in mind the Finnish market covers just over five million people and the companies aren't that big. This isn't the place where companies haphazardly invest in enhancing business image when the expected profit relies solely on building the picture of being a pioneer. We want solutions with fast results. On average, Ultimaker products' repayment period is less than a year.
All in all, the road so far has been incredible and, although this is just the beginning, we have seen a lot together. The real journey is still ahead, and it'll be interesting to see how 3D printing impacts our society during the next decade. While predictions are a guessing game, this path is inevitable.
Best Regards,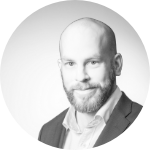 Jarkko Lohilahti
CEO, Founder – Maker3D